---

now you got me in
starring holes through the wall
doctors said I could, I could recover
but it take almost a year
my blood is in your tubes
as thick as my cold sweat
your dark mouth is a horror
you keep me rocking through the floor
you got to make believe
you got to make believe, leave me
as I stumble through
who can I trust
what would you do
you keep me rocking down the floor
my blood is in your tubes
as thick as my cold sweat
your dark moth is a horror
you keep me rocking down the floor
you got to make believe
you got to make believe, leave me
---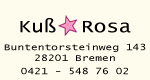 Howdy,
neue Termine:
Am Freitag 20. Juli spielen wir im Kuß Rosa in der Bremer Neustadt. Start ab 21.30 Uhr.
Wer den Laden nicht kennt: lecker Essen, nette Leute, kleiner Sommergarten hinterm Haus, super Kollektiv!!
Wir meinen: nicht nur für Konzerte eine tolle Adresse.
Und eine Woche später auf dem Greenville-Festival in der Nähe von Berlin.
Ach ja, wer möchte kann sich gerne auf unserer Website unter Info für den Newsletter eintragen ;o) …
Kai
---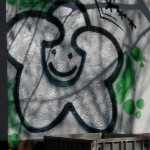 If you could see me – I've been waiting
And it feels good – Anticipating
I am nervous – I got my dosis
To many cigarettes – Can't give up smoking
Save my day – Save my day
Save my day – Save my day
Minutes are crawling – Reflexions working
Sometimes it's a precious gift – Colours changing
Take me with you – I am learning
A picture clear like this – Will last forever
Save my day – Save my day
Save my day – Save my day
---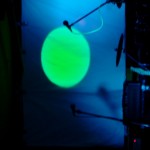 When I was a little boy
It seemed to that there were many moons
My grand mother had her moon
And my other grandma had one too
Many moons – over my head
Many moons – they are spread
Many moons – in the sky
Many moons – I own one too
When we traveled to my mum
I was not surprised to discover their moon
Then one night as we returned
I saw here moone follow us home
Many moons – Her moon was our moon
Many moons – There was just one moon
Many moons – Now the sky
Many moons – seemed to be empty
---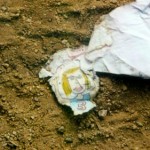 I've got to be myself, but sometimes I don't know what this is, myself
you've got to be yourself, but sometimes you don't know what this is, yourself
are you yourself ?
are we ourselves ?
are you yourself ?
are we ourselves ?
secrets and lies inside my head keep me turn around that
secrets and lies, don't know what to say nor to think about it
---
---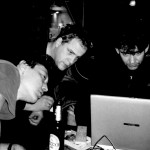 Moin,
nachdem wir uns im Winter unter anderem mit dieser neuen Website beschäftigt haben, sind wir nun wieder an Bord. Und zwar mit Volldampf.
Wir haben für die aktuelle Setlist einige alte Perlen aufpoliert.
Diesewelche könnt Ihr am 14.4. im Karo in Bremen hören. Als Support haben wir mit 'Miss Unicorn' nette Kollegen/innen aus dem alten Zollamt dabei.
Ausserdem sind wir vom 27.-29. Juli in Berlin auf dem Greenvillefestival. Hopefully mit schönem Wetter.
Nebenbei haben wir ein Sideprojekt Namens 'good stuff' gestartet, dazu später mehr (lasst Euch überraschen).
Euch Allen einen schönen Start ins Frühjahr…
Kai
---